School Camp Activities
Horse Riding

Bush Skills
This is an outdoor activity that involves participants working together to build a wilderness shelter out of natural materials in the Bush. There is also the opportunity to help build and then cook on a fire (weather permitting). This activity is a basic introduction to survival skills and encourages participants to work together as a team, to communicate, and to be resourceful.
Crate Climb
The aim of this indoor activity is to instruct and supervise participants as they construct and ascend a tower built from a maximum of 13 milk crates. This activity is an excellent context for overcoming fear, learning belaying skills, and developing trust, balance, confidence and accountability. Teamwork, group cohesion, problem solving and communication skills are also developed. Instructors ensure a physically and psychologically safe environment in this challenge by choice activity. It is also suitable as a wet weather alternative activity.
Challenge Course
Purpose built in native bushland, the challenge course is designed to develop different facets of teambuilding. It involves a series of exciting initiative challenges in which the participants cannot solve each problem unless they work together as a team. Communication, coordination, lateral thinking and trust are just a few of the qualities developed as participants progress through the course.
Pool Games
Pool games consists of a number of planned team based challenges that develop water safety skills in participants as well as increasing their confidence around water. There is also the opportunity for some supervised free time towards the end of the session.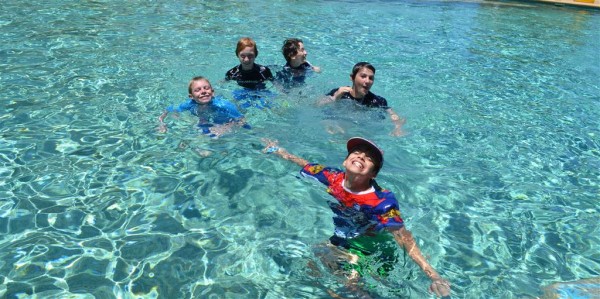 Wet Games & Giant Slide
Wet games consists of a number of planned individual and team based games that develop physical movement skills, healthy sportsmanship and incorporates fun with water. The giant slide is also a lot of fun and a great way to stay cool in the warmer months.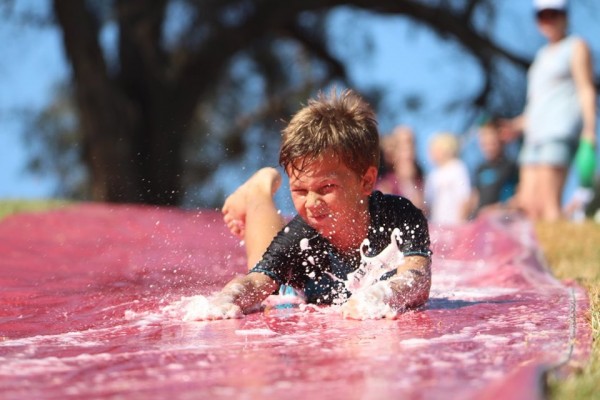 Orienteering
This activity introduces participants to the basics of using landmarks to navigate their surroundings and basic map reading. Participants will be split into smaller groups to encourage each individual to learn new skills and participate whilst working together as a team. Teams have to follow their map in the bush to find markers with unique codes. They must collect the codes in the correct order using landmarks, maps and their teammates.