Holiday Adventure Program
Since Teen Ranch was first established in 1961, we have run fun, safe and affordable school holiday camps for kids and teenagers known as "Roundups". Due to COVID-19, we've had to reshift and rethink how to safely care for your kids during this season. In light of this, we are offering Holiday Adventure Programs, a chance to experience the Ranch for a day.
School aged campers (10 to 17yrs old) can come and experience Teen Ranch to enjoy a day of activities, a cooked lunch and morning/afternoon teas. Activities can include Horses, Canoeing, Giant Swing, Rock Climbing, Abseiling, High Ropes, Bush Skills, Challenge Course, Crate Climb, Orienteering and Wet Games & Giant Water Slide.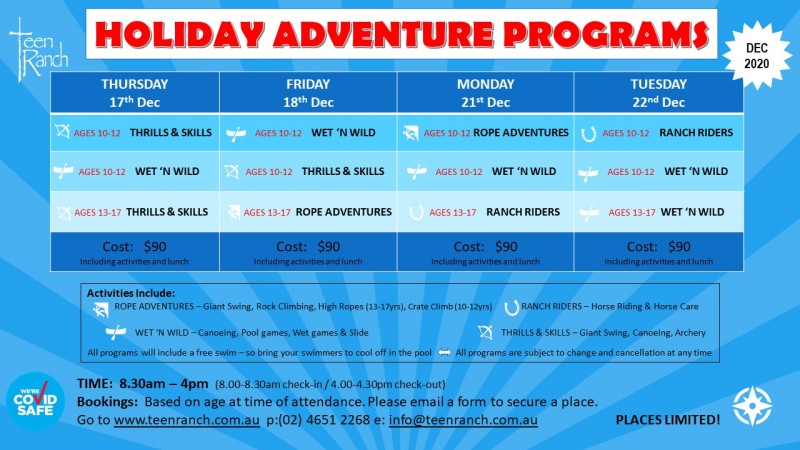 For 2021:
Stay tuned for January Holiday Adventure Programs!!